$900 - Single Treatment
"no need of a touch up"
This service is ONLY available MONDAY, TUESDAY,WEDNESDAY,THURSDAY & SATURDAY 
with our Senior Technician Marlo
Any attempt to book for any other days will have to be rescheduled.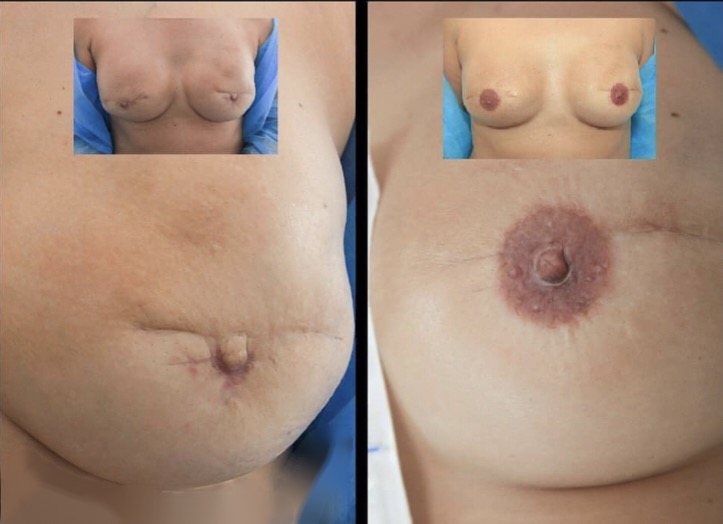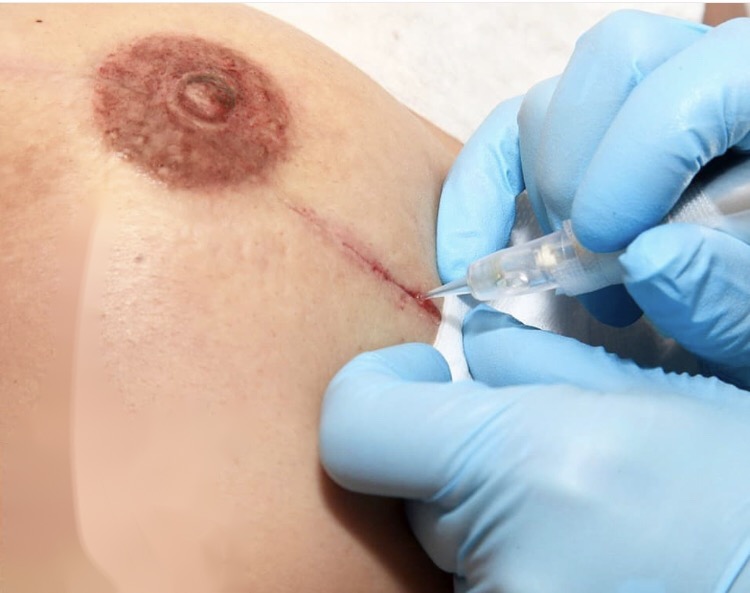 Areola Restoration is a specialty area of medical/cosmetic tattooing that requires advanced education, training, and experience. These procedures help improve the appearance and self esteem of both women and men who have undergone breast surgery especially. Areola Re-pigmentation techniques can "create" an areola after breast reconstruction, minimize the appearance of scars, and even restore an areola to a more natural looking color and shape.
Our experienced micropigmentation specialist can also use this technique to disguise the appearance of scar tissue and burns, giving the skin the same colouring as the surrounding skin, thus making the scar far less obvious. Cosmetic tattooing can also be used for semi permanent eyebrows (microblading) and eyeliner/lipliner too!
Areola tattooing can be considered along the lines of a standard tattoo, although pigments are used instead of inks. These pigments are placed within the dermal layer of the skin and the process can take between one and two hours. We understand that you may have concerns about the procedure being painful, but there is almost no pain involved as a numbing cream is used on the area to be treated before the procedure begins. Some people may experience a little discomfort but this soon subsides.
Don't hesitate to contact us for any additional questions about the treatment.